Here you can find everything you need to know about switching to Google Multiple Customer Management product.
When we start working with a new client, a crucial step is always to get our publishers approved by Google. Being one of the most relevant partners of Ads Interactive, we may not work with a website without Google's approval.

Prior to July 2021, Google's approval was managed through the Scaled Partner Management System (SPM). Google Google Multiple Customer Management replaced Google SPM, and the switch is mandatory for all publishers. Our job is to make sure that the transition as smooth as possible.
What is MCM?
Members of our portfolio may remember receiving a detail request from Google during the sign-up process. This was an application from Ads Interactive to manage your ads under the old SPM system.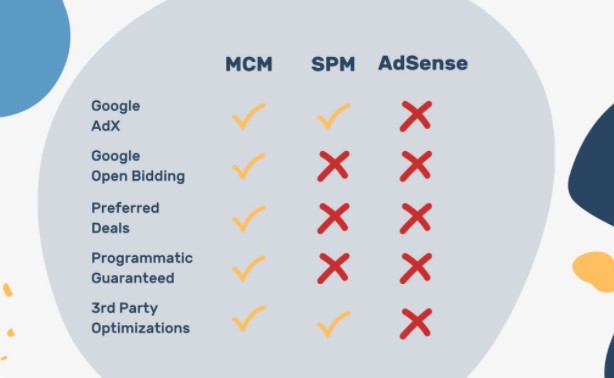 According to Google, MCM simplifies and consolidates some details for Google and has a number of other benefits over SPM. Among others, access to open bidding, support for programmed direct and guaranteed deals, and support for preffered deals.
Who can become a Google Multiple Customer Management partner?
Only selected partners will be MCM partners. As a long-term trusted Google partner, Ads Interactive is included in the program. As an official MCM partner, we provide our customers with higher advertising revenue and greater efficiency and transparency.
Our Customer Success Team will contact all our partners. We provide detailed instructions to ensure a smooth transition so that advertising revenue is not affected by the change. You will receive an invitation from your Parent Publisher (i.e. your MCM partner, in this case Ads Interactive). Once approved, your MCM partner will be able to earn revenue and manage your inventory.
Would you like to know more? Are you interested in increasing the revenue from your site? Contact us - we can help you!
If you're already a member, and you have a question, contact our Customer Success Team. We will help you!