Ads Interactive's new Advanced Interstitial ad format provides publishers with a new revenue channel by displaying ads between pageviews. It is activated when users click a link on the page, so the user sees a fullscreen ad before they can view the page for which they have clicked. After closing the ad by clicking the X in the top corner, or by choosing "Close ad", the user will be directed right to the page they want to visit (clicking on the ad opens a new browser tab).
Is it worth using this new interstitial format?
Definitely yes! While results can vary depending on publisher and domain, our Advanced Interstitial ad format brings 10 times higher CPMs compared to traditional display banners. Thanks for the quality user experience and engagement, the strict frequency cap (one impression per hour per domain) and the variable displayable formats, the bigger, premium advertisers being willing to pay more for these impressions.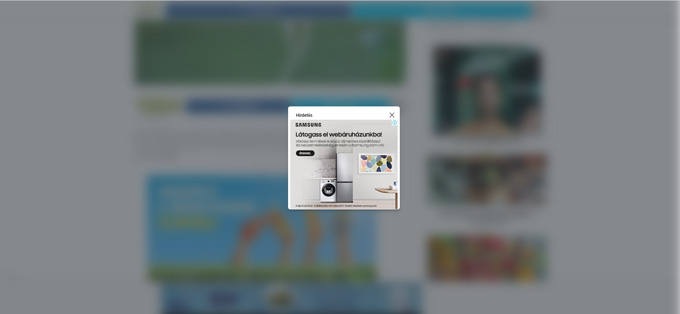 Moreover, compared to the interstitial format you may already used in AdSense, Ads Interactive's Advanced Interstitial is a highly compact format, displaying not only Google Display Network ads, but campaigns, third party programmatic, preferred deals, and even native ads!
What do I need to have Advanced Interstitial?
Nothing, if you are our partner, and your site fits the technical requirements, Advanced Interstitial is enabled on your site by default.
The number of interstitial impressions is low compared to the number of pageviews and users visiting my site. What am I doing wrong?
Be aware, that Advanced Interstitial displays only between pageviews, after the user clicks on a link in the page. So the most common reasons of having few impressions are the following:
If you use infinite load, the possibility of users navigating by clicks is lower. Advanced Interstitial cannot displays between automatically loaded articles.
Check your site stats, particularly bounce rate! High bounce rate means that users leave your site without navigating or clicking on an article, so Advanced Interstitial has no chance of displaying. Try to keep your users on your site, make them more engaged! If you are looking for a proven solution, try Ads Interactive's recommendation native system, which not only generates more pageviews, but brings you an additional revenue as well!
Would you like to know more? Are you interested in increasing the revenue from your site? Contact us - we can help you!
If you're already a member, and you have a question, contact our Customer Success Team. We will help you!