What is ads.txt?
Ads.txt is a publicly accessible file that protects publishers from domain spoofing and securing advertising revenue for advertisers. Overall, it has created more transparency by defining who can represent and sell inventory. It verifies your ownership of the site and shows which advertisers are approved to purchase ad space on your site.
What does it look like?
A text file that contains the following information:
The domain name of the seller to sell
Type of the seller: direct or reseller
To check if a site has this file, simply add "ads.txt" after the domain name. For example, if you want to check the status of UK broadcaster BBC, check this domain: https://www.bbc.com/ads.txt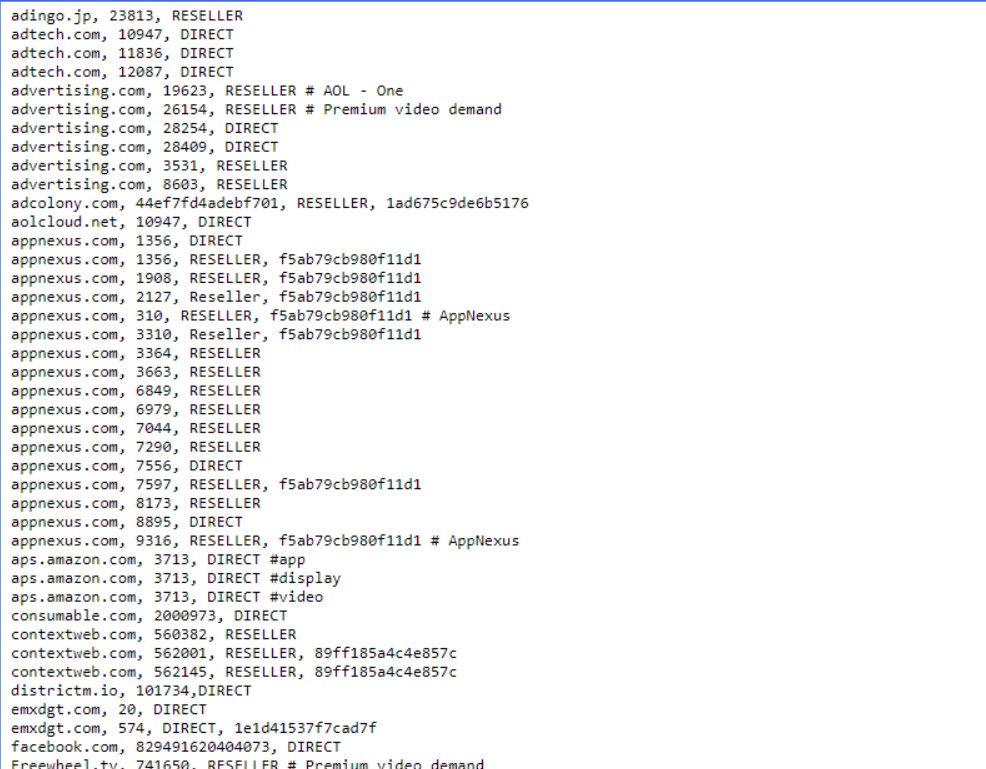 I already have an ads.txt file – what do I need to know?
It serves as a gateway to the automated advertising world, where we can bring in the latest networks / service providers and keep our revenue as high as possible. Without update the "gateway" will remain open, but network updates will not be activated, decreasing the revenue ceiling.
Keep your revenue growth uninterrupted by checking Publisher Account weekly to make sure the latest version is available on your page!
Would you like to know more? Are you interested in increasing the revenue from your site? Contact us - we can help you!
If you're already a member, and you have a question, contact our Customer Success Team. We will help you!